Looking for accommodation in Holm for the weekend, looking to hire you in a cozy cottage a few weeks this summer or maybe even move to the beautiful countryside?
In Holm's multiple overnight- or accommodation, also private accommodation for sale.
• Advertise your farmer here, free! • Thoughts on moving to Holm?
• Subscribe to new ads here.

the part-housing "House of Angels" i Holm.

UTHYRES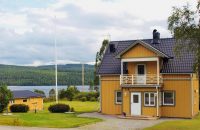 Small cottages and large houses in Holm
Several houses and cabins of various sizes Rent shorter or longer, all year round, for small and large groups. Company, hunting party, turism m.m.
Read more.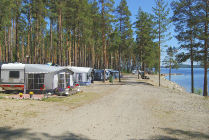 Camping Sandnäsbaden & Restaurant (year round)
If you want to bring their caravan or might prefer tent camping is also a beautifully situated on the shores of Lake Holm strip.
Read more at their website.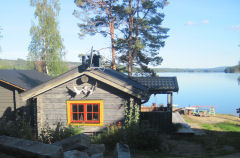 .
Timmerstugor i Loviken
Two log cabins located on the waterfront with access to boat and canoe.
Read more.
.
.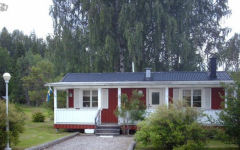 …
Cottage by Holmsjön
Nice house with good standard the 50 m from Stockholm lake with swimming- and fishing opportunities. Large south-facing patio.
Read more.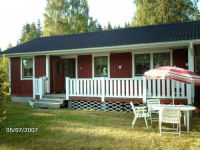 Drevberget
Cosy cottage with 5 beds in Train Mountain. Nice house with good standard the 50 m from Stockholm lake with swimming- and fishing opportunities. Large south-facing patio. Rent a cabin during moose hunting season or over the weekend to hunt hare.
Read more.
SALE
More new ads that are not up here can also be seen on Hemnet (Sundsvall Municipality default, zoom in to Holm in the northwestern part of the municipality).
.q
Tenant, 2:on a new build Sold!
Terraced with storeroom, took the, Parking with heater.
Read more.
Tenant, 4:a Sold!
In 4:A terraced in the middle of the storage Holm, took the, Parking with heater i Anundgård. low effort. Read more.
. q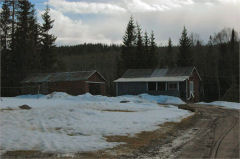 Croft in Holmsjö Butt Sold!
Buildings with simple standard. Barn building with good storage facilities, and the opportunity to have horse.
Read more.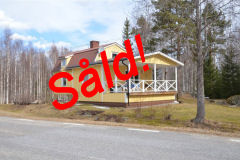 .
Villa or holiday accommodation in Gimåfors
The delightfully tranquil environment with proximity to both the forest and the water you find this villa alt. time residents.
Read more.
.
.
.
.
Villa med härlig sjöutsikt
Suitable for such a family with children who enjoy country life with amenities like terrace facing south with beautiful views of Holmsjön and want to be able to drive the car in the basement garage in winter. Read more.
Vike 191 Sold!
Villa close to good fishing waters and fine berry and mushroom forests.
Farm in Hissjön Sold!
Nice property located in the village Hissjön – an area with vast forests and lakes.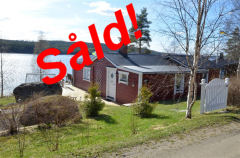 Fantastic location in Inclination
With a great location out of the ordinary, you will find this holiday home. Major renovations and extensions made in recent years. 2 bridges allow for lovely swim in the lake and the boat. Read more.
.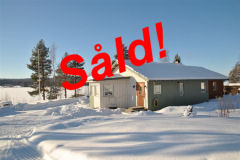 Bungalow by the lake
Villa with private dock. Perfect for those who enjoy outdoor activities and nature.
Read more.
.
.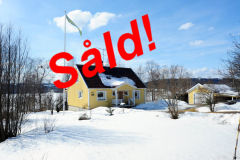 .
Nice villa with stunning views
Great friendly villa with stunning views towards Holmsjön. On the ground floor there is a kitchen, dining room, living room and office / bedroom.
Read more.

.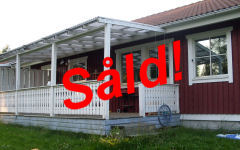 Tenant, 2:a on settlements
Tenant in Anundgård a stone's throw away from Holm Church sold, partly renovated, (newly painted kitchen and bedroom plus a bit in the living room). Large takad patio plus part of lawn. Large cold storage adjacent to the apartment. Read more.
.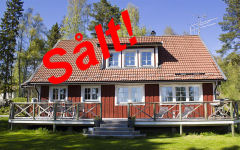 …
Highly situated house in Anund Farm
Villa with high location overlooking beautiful Holmsjön, Aneby well built house, 6 year, 157 kvm, with finely workshop garage.
Read more.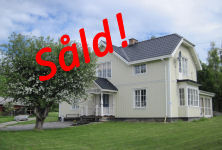 …
Charmigt sekelskifteshus in Östbyn Beautifully situated in a beautiful area with woods just around the corner. Read more.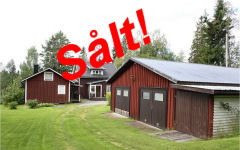 …
Villa with workshop and garage
With elevated position in beautiful surroundings, this villa with plenty of Betrayal- and workshop space.
Read more.
Villa in Vike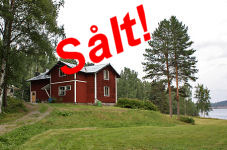 Here you will find peace and harmony! Older house / cottage with timber frame, 5 year, 99 kvm, with a fine beach empty large Holmsjön. Forest and farmland, 32.000 kvm. WOODEN STOREHOUSE, root cellar, varmbonat friggebod, woodshed. Perfect for nature lovers and fishing enthusiasts.
Read more.
…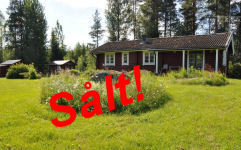 Houses in Deep Pipe
Nice house with garden. Patio with wood deck. Guest cabin with two beds and a supply of kennel. Walking distance to the beach and jetty and berth.
Read more.
.
.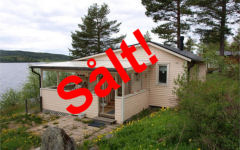 ...
Cottage Rental Inclination
Nice cottage with two rooms and a kitchen. Nice beachfront with private dock in Holmsjön.
Read more.
…
.
…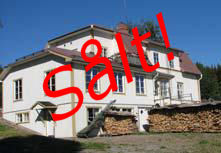 Property in Anund Farm – "Old Affär'n"
A C-labeled venerable building in Holm, 400m from the church. Residential part on the first floor and office area at ground level. Extension of sutterängvåning and flat on the ground floor.
Wine- and potato cellar under the house.
Read more.