Larger map here.

Holms fiskevårdsområde lies 45 km Northwest of Sundsvall. Holm district is rich in lakes and streams with a varied fishing in summer and winter. There are trout, Röding, sik, rainbow, perch and pike. T.o.m. Foreign trips arranged.
"Holm Sea deep conjure high trout"
Learn about fishing in Holm here in Sundsvall Newspaper, an extensive article with many pictures.
.
Fishing license
For all fishing license is required. The fishing grounds in Holm managed by Holms fiskevårdsområde, apart from the leased lakes Iron Horse (is hasttjarn.se) and Lövåstjärn (is Entré Trading).
• .In Greater Järptjärn can fish exclusive arctic char and trout. For fishing in Greater Järptjärn sold only days short and special rules apply. Read more Holms fvo under "Large-Järtjärnen".
• For Little-Järptjärn apply special assignment. Read more Holms fvo under "Corporate Fishing / private arrangements".
PRICE LIST (date 20200616)
.
Type of card Period Price
Fishing licenses annual pass 200 kr
Fishing permits weekly ticket 120 kr
Fishing permits days short 60 kr
Fishing permits in Greater Järptjärn days short 120 kr
Trolling 4 pray dygnskort 100 kr
Trolling 10 dygnskort pray 250 kr
Trolling 10 pray 3 day 500 kr
Trolling 4 baits season ticket 800 kr
Trolling 10 bait year pass 1500 kr
Fishing licenses are purchased through;
• swish to 123 442 59 14. Write on the basis of the above table; "Type of card, period (and happy and your bilregnr)". T.ex. "Permits Greater Järptjärn, dygnskort, ABC123",
• or at the following board members in Holm;
Inclination 129 – Roland Hultman (070-222 19 79)
Österström 120 – Jan Strömberg (070-209 47 41)
Anund Farm 122 – Max Wikholm (070-669 44 52)
Loviken 135 – Stefan Maina (070-303 31 66).
Card Group to compounds at jig competitions and similar arrangements. Target price 10 SEK / participant and day. These cards are sold only by the Board of Directors.
Boat available for rent in Holm – with or without motor (5 hp)
For more information, contact Jan Strömberg, Max Wikholm or Stefan Maina. See telephone number and address above.
Accommodation during the trip
For rent of cottages and houses – both shorter and longer periods – or camping there are several options below Holmbygden.se/boende.
fishing Rules
For fishing, it can be different to different rules depending on which fish you fish, where you fish, with which tool and if you are not provincial or. Shareholders fishing with crayfish is prohibited, but organized exploratory made for evaluation of the stock (at interest; Keith Sahlin 070-374 10 35). You will find the fishing rules at the latest updated on Holms FVO's website and on the poster next to it.

Fishing rules for Holm's Fisheries Conservation Area (updated year 2020).
Development of fishing tourism
To develop the fishing trips in Holm district operates with Holm Fishery Agricultural Society a s.k. "Project Leader". Read more here (pdf).
.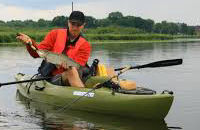 .
Fishing canoe
If you want to combine fishing with a lovely ride in canoes are canoes to rent Holms Sportklubb.
Read more and see prices.
.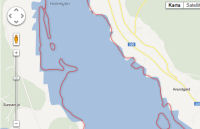 Holm Sea Sea chart with basic
To avoid unknown due to Holmsjön or get help to get through the fog has HBU made a GPS-based map. You can easily see the reason, shoreline and where you are using your smartphone (t.ex. Iphone/Android).
See Sea chart here.
.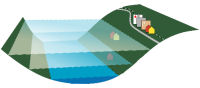 Current water level in Holmsjön
Holmsjön is a regulated water storage. The level differs 4 m between summer and winter. Here you can read more and see today's current water level in the lake.
.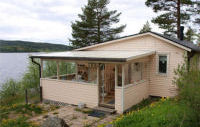 Beachfront locations – an amendment that
facilitates building around Holmsjön
Holms FVO has been a consultative body and responded positively municipality for construction in an area along Holmsjön, namely Inclination-Västbyn and Gimåfors. The plan is still in progress and does not yet.
Read more, see Holm area maps here.Close.
More info on beachfront locations with area maps and descriptions of Holm.
A change in the law on the protection of waterfront locations were 2010 to encourage local development. You get today under construction rules do not build closer Holmsjön than 100m, then the exemption sought. To facilitate the nygbyggnationer and the attractiveness of building around Holm district proposes a referral from the municipality (City Planning and the Department of Strategic Planning) that there should in future be allowed to build closer to the water between Inclination and Västbyn. Holms FVO has responded positively to this referral in the belief that it will benefit the Holm district. Read more about rural development in beach-close locations (LIS) Sundsvall Municipality's writing "Planning conditions for Sundsvall municipality" from April 2014.
.
.
Area Descriptions for Holm Gimåfors from the municipal plan proposal.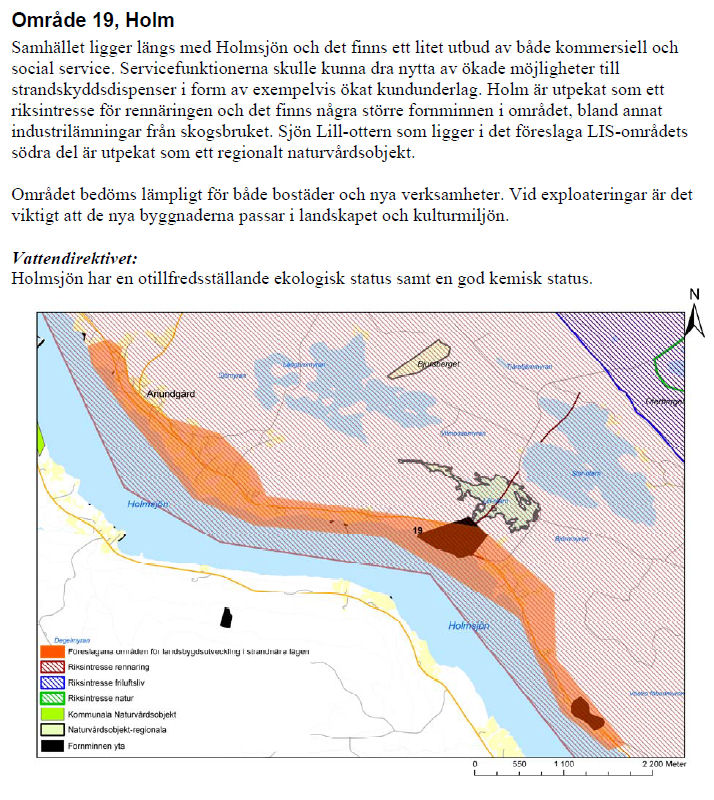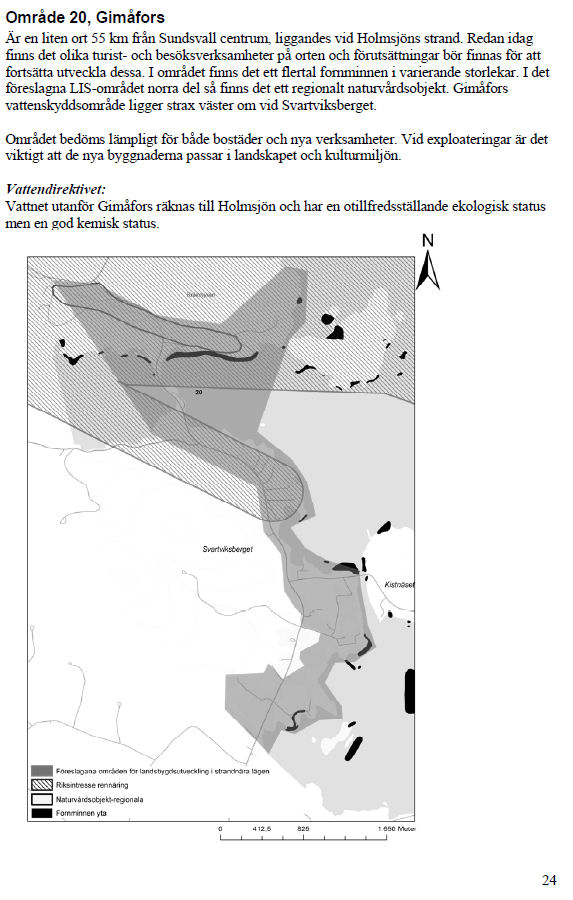 ---
…

Contact
Chair. Holms FVO Max Wikholm 070-669 44 52.
Homepage
Holms fiskevårdsområde – Exhaustive fishing information Holms fvo (Sundsvall fishing guide).
Visitsundsvall.se tells more about the fishing in Holm.
.
More information:
Back to Turism / Fritid or Compounds