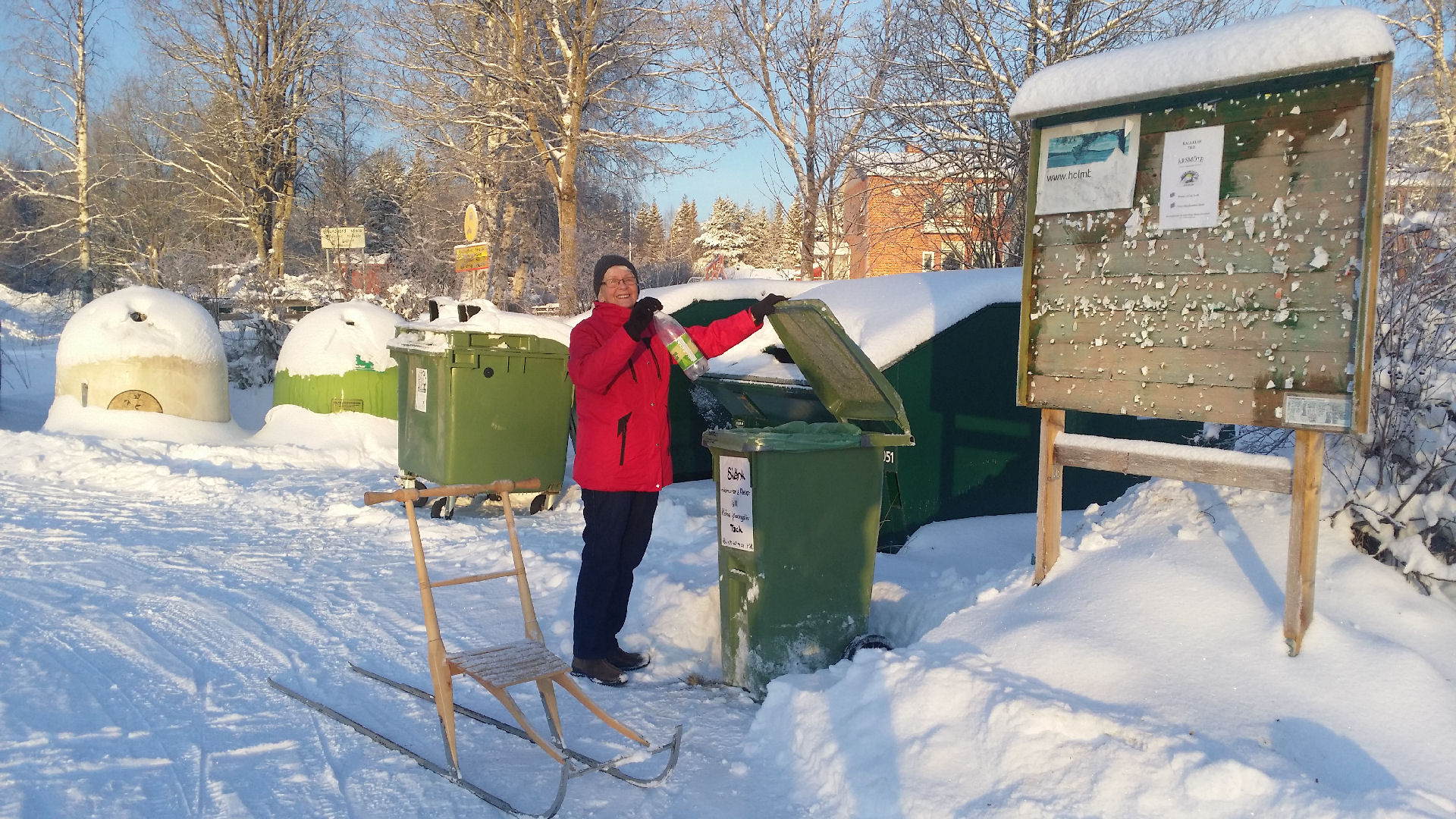 Ingrid Wikholm on sparktur took the opportunity to give his pledge HSK / HBU's pant thin.
Take the stand and smearing the machine and ladle Holm associations your pledge! A warm welcome contribution. Throw in pledge barrel at church or have it picked up at home. OBS! We also accept injured and imported cans!

HBU and Holm Sports Club offers all of Holm and Sundsvall region to support associations with their old cans and PET bottles. It's just like that, doing the environment a favor while providing a small contribution! You also avoid lugging pledge to town and face the

collecting machine for some småkronor. For us, however, makes it unlike many help each! Pant Slanten assigned outright 50/50 between HSK and HBU.
HOW-TO?
Single or bags of pet, deposit cans and glass bottles.
Add särkild green pledge thin next to the waste sorting at Holm's church. The barrel empties then we regularly.
Trash bags with pledge (PLEASE sorted PET / burk / deposit glass per sack!).
Gather up some sacks and let us know when you want to get rid of them – 0730-332944.
– Alt. 1 Leave them in Holm and Sundsvall, SMS:text / call for more info about the place.
– Alt. 2 Get them taken somewhere in the Holm- / Liden- / Kovland- / Sundsvall region. SMS:text / call and say how many sacks, and where you live / work we'll do the rest!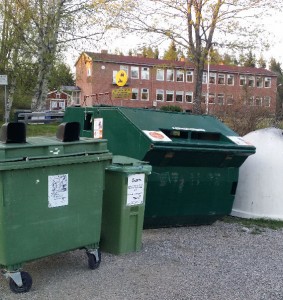 .
.
Want to help us collect pledges or do you live onon elsewhere in Sweden? If you are adequate "pantad" and possess little extra "village spirit" feel free to help us to collect pledges in your area, wherever you live. We equip you with special hand bags that you simply leave on a drop-off site near you (you never have to stand and pledge one and a!).
Forget the old Norwegian deposit machines and support Holmbygden and Holms SK…