Here you will find traders in Holm. To support local businesses benefit always a living countryside!
Want to be seen with your business? Contact Us!
OBS! Did you know that companies in Holm
10% lower employer?
…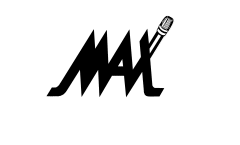 Max Måleri (Sponsor Holmbygden.se!)
Many years of experience in painting and wallpapering. Both internally and externally.
Contact: Max Wikholm 070-669 44 52, max@maxmaleri.se
Homepage: MaxMåleri.se
.
Holm Service AB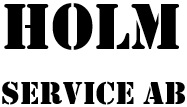 Companies operating in different industries:
– propellant- and service facility in Holm.
– Arranging accommodation and manages real estate for businesses and individuals in Holm and Sundsvall.
– Training in fire and emergency medical services (HLR m.m.).
– Health studies (exercise ECG, blood pressure etc.).
– Temporary work as a nurse.
– Rental of recreational equipment such as motor boats.
– aIR-PHOTOGRAPHY.
Contact: Niklas Wikholm 073-033 29 44, info@holmservice.se

.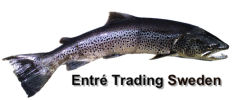 Entré Trading
Outdoor Company that arranges fishing, hunting, bear- and other outdoor experiences.
Contact: Roland Hultman – 070-222 19 79, r.h@entretrading.com
Homepage: entretrading.se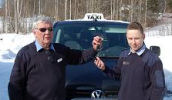 Taxi i Holm AB
Taxis and medical transport.
Contact: Hans Wiklund – 070-273 84 00
…
Urban Andersson Taxi
Contact: Urban Andersson – 070-678 99 86
.
Örjans Taxi in Vike
Contact: Orjan Elfstrom – 070-675 72 22
…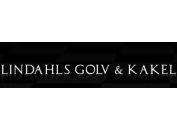 Lindahl Floor & Tile AB
Works with all types of finishes for floors, from tiles to vinyl flooring.
Contact: Roger Lindahl 070-602 01 55,
post@lindahlsgolv.se
Homepage: lindahlsgolv.com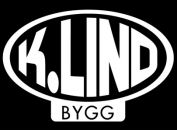 K. Lind Bygg
Perform renovations, rebuilding the superstructure and – both large and small jobs.
Contact: Krister Lind 073-035 87 23, k.lindbygg @ live.se
Homepage: klindbygg.se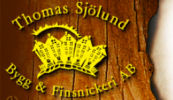 Thomas Sjölund Bygg & Finsnickeri AB
Broad expertise in construction and carpentry.
Contact: Thomas Sjölund – 070-572 58 64, info@sjolundbyggofinsnickeri.se
Homepage: sjolundbyggofinsnickeri.se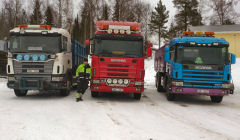 Norling Mark & Wood
Utför gravel transport, land and construction industries, shaft, drainages, VA and machine transport. We provide most of the ground floor. Just contact us and we will solve the problem for you.
Contact: Kent Norling 070-342 77 15,
kent-norling@hotmail.com
.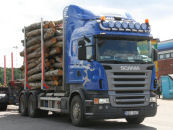 Holm AB C Lindahl Åkeri
Contact: Christer Lindahl – 070-326 76 76
Benny Hultmans Transport AB
Contact: Benny Hultman – 070-266 82 02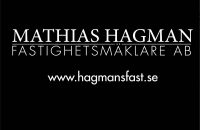 Mathias Hagman realtors AB
A real estate agent to help you with sales, advice and property transfers.
Homepage: hagmansfast.se
.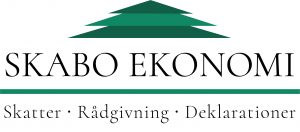 Economic Skabo AB
We will help you with your business and achieve your goals. We offer:
Consultations inom skogsekonomi
declarations
Accounting (accounting, wages, etc.)
Contact. Homepage: skabo.se
.
Transport Träpatronen & Tourism
Passenger transport for individuals, Business, associations and organizations. Buses in different sizes, all alcolock. Experienced professional drivers in safe hands.
Contact: Tommie Vesterlund – 0692-301 00
Homepage: trapatronen.se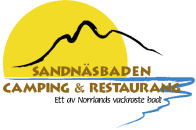 Camping Sandnäsbaden & Restaurant
Camping beautifully situated on the shores of Lake Holm strip. Bad, serving, minigolf, Boat, jet, tub, fiske m.m.
Contact: Diane Andersson 076-826 89 14, info@sandnasbadenscamping.se
Homepage: sandnasbadenscamping.se
…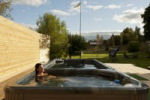 Sunnansjö
Rental of log cabin, spa with sauna and whirlpool, Boat, kayak and arrangement of activities, winter and summer.
Contact: Owe Eliasson – 070-640 32 84, sunnansjo_holm@hotmail.com
Homepage: sunnansjo.net (and holmbygden.se / residents /…)
.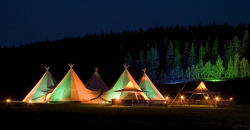 northern Sweden & Co – Event & experiences
Organizes events and experiences for groups and companies. Rent out event equipment.
Contact: Patrik Lindmark 070-646 69 00, info@norrlandco.se
Homepage: www.norrlandco.se

MORE COMPANIES RELATED TO RURAL

SCA Skog AB
Medelpad forest
Homepage: sca.com / Skog
Contact: Borje Albertsson (Liden) 070-347 66 07 old. 0692-220 01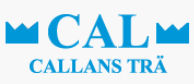 Callans Trä AB – Sawmill.
Homepage: callanstra.se
Contact: Vxl 0691-66 20 00 old.
Forest Department 0691-66 20 20