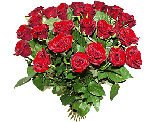 Holm's Flower Fund convey gifts to the purposes of Holm Parish. For flower fund can eg. donate money at funerals, so conveys Blomsterfonden a memory card.
Moderate donated managed by Flower Fund Board under the Fund rules for use:
Neat Spirit of the Church, cemetery and parish.
Small gifts such as flowers to the sick and elderly.
Welcome gifts for newborns – neck very "Snowdrop" glass of local design (to children whose parents are written in Holm church and belongs to the Swedish Church).
Gifts to members due to illness, accident or other distressing circumstances need encouragement.
Grants for other purposes is a united board.
Contact details: Ing-Marie Nordberg Wikholm 070 – 232 09 71.
Grants and gifts to the Holm Flower Fund are mediated through a deposit of:
– Bank account in Handelsbanken: Clearing 6344 account 982 060 688
– Swish: 076-767 41 29
.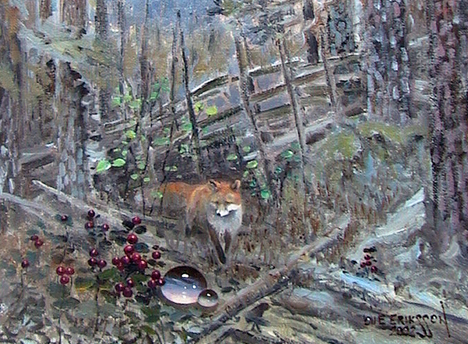 "Sommarräv" – an oil painting with the characteristic droplets in the foreground of the artist Olle Eriksson from Gimåfors. At the celebration of funerals and births are generally used cards with motifs by Olle Eriksson. One way to provide a more local and personal courtship. Olle has also designed neck very Snowdrop given to newborns Holm of Holm's Flower Fund.