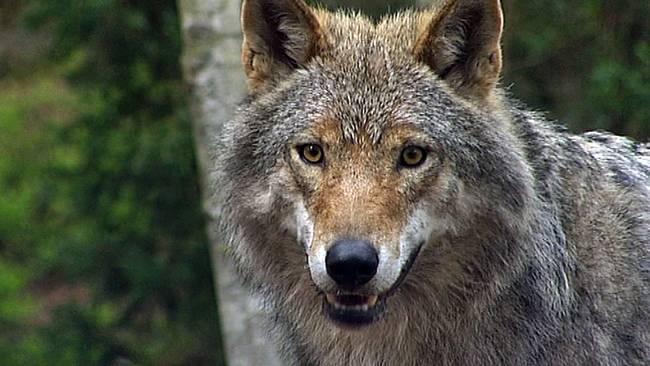 Natural Life creeps ever closer. In the already close to nature Holm has several exotic predator sightings. This weekend our customer a wolf seen my inside Anund Farm, Holm.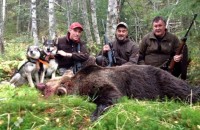 .
In the district and its environs have recently been sighted bear in villages. Two weeks ago shot Moreover, a large bear in Liden. Anything sooner is very rare. Read the article in ST.
.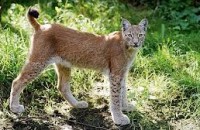 .
In August it was seen even a lynx just around a plot in Gimåfors, whereby a farm taxes lost their lives.
* Lynx in the picture has nothing to do with the deed.
.
.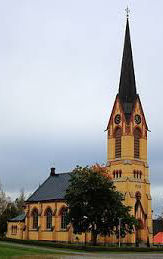 Even more difficult to beat, however, was that on Saturday night could be a wolf in Anundgård. It was during an evening walk as local residents saw a large animal strolling just a few feet away Holm's church. A wolf with great shaggy tail moved in the middle of the village. For a moment they both had eye contact and a passing motorist stopped and also got the pleasure of viewing the predator. Then they made the wolf a real hope of the church hedge and disappeared northward with a swaying inching up toward school.
.
.
What wolf was at the church to do is unclear. Possibly the visit of a religious nature, or a visit to any soil attached acquaintance? Perhaps there is a bear buried…
Curfew or tourist
A current issue is so clear if it is dangerous to go outdoors in the evenings. Wolves, however, is extremely rare, dangerous to humans and historically has only been documented a few occasional wild wolf attacks under 1700- and early 1800s. One hope is that this can help the district with an increased flow of tourists and fans who want to catch a glimpse of the wolf. Perhaps the local outdoor company Entré Trading arrange tours in Holm with wolf safari in the future.