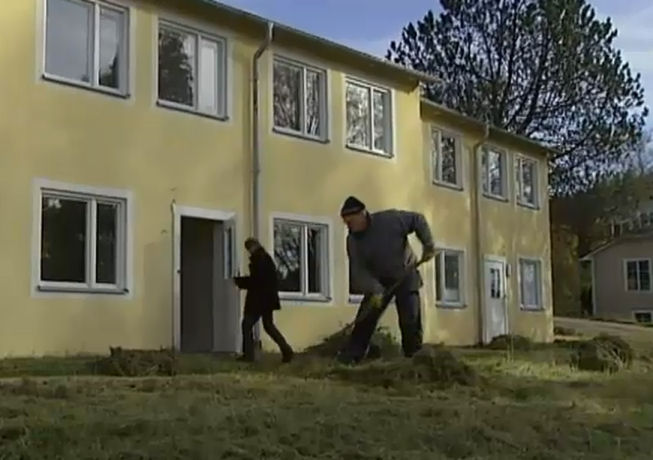 Almost a year ago, it was fully operational in Holm. Tjugiotalet foreign workers worked in the last to polish the facilities at the Migration Board's inspection.
There will be no asylum accommodation notorious for Aros Energy declarations i Holm, Tobo (Uppsala) and the plurality of other locations. Migration Board rejected in the days of their requests for asylum accommodation in a new allocation decision for temporary asylum accommodation. Uncertainties in the economy and ownership structure behind the enterprise have been some of the reasons.
The tours have been many around the notorious Aros Energy declarations with links to convicted Johan Stendahl originally bought "Teachers' residences" and "Senior home" for about ten years ago. This year he was listed in Business Week as one of the biggest tax evaders with a tax on the full 281 million.
The so-called "Skandalhusen" in Anundgård the last decade undergone several ownership changes with ever new company name on the paper. The latest of the owners was Aros Energy declarations which initially looked clean. The company managed to almost a year ago to get the approval of the Swedish Migration Board in their allocation decisions to open an asylum accommodation in Holm.
It was soon after the approval show that Aros Energy declarations were a company that just before application to the Immigration Service had changed hands. One shareholder of the company proved to be Johan Stendahl attorney Michael Sterner. The other shareholder was Marcus Hamberg Fagerhyltan. Fagerhyltan was the company that bought homes in Holm closest after Johan Stendahl year 2011. Marcus Hamberg denied initially any involvement in Aros Energy declarations, men then revealed the Mission Review.
This was followed by one scandal after another off electricity for a family with children in their homes, left foreign workers in Holm, unpaid bills, mold damage, eviction of tenants, loss of snow shoveling and lawn mowing, disputes with Arbetsmiljöverket, Building, Environmental Office, The Swedish Migration Board, Emergency services, m.m.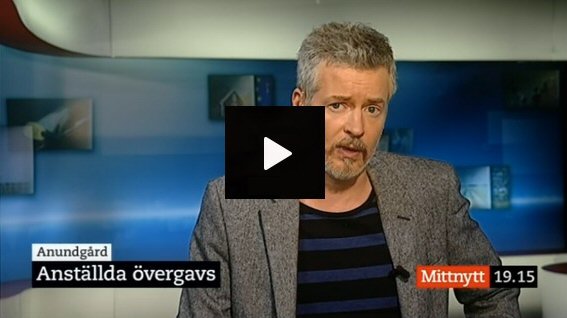 SVT has portrayed Aros Energideklarationers mismanagement in Holm.
New decision of the Migration Board
After all, the findings of Aros Energy declarations and its ownership structure is now Migration Board has a new allocation decision for the procurement of temporary asylum accommodation. The decision establishes that Aros Energy declarations are no longer qualified to run the asylum accommodation for the following reasons:
Aros Energy certification AB, Tenderer does not fulfill the requirement under item 3.2 Economic status in the specifications – red in the Creditsafe and class 1 i UC. Currently there 22 Applications for payment at the Swedish Enforcement Authority. Furthermore, it has emerged that incorrect information has been provided in the company's bid, bl.a. concerning fire protection. In addition, there will be uncertainty about the ownership structure of the company.
Links:
Read previous articles on the subject of Holmbygden.se and in other media
Migration Board's procurement protocols 2014
Migration Board allocation decisions 2014